Heater Installation in Los Angeles
---
Serving Los Angeles for 75 Years

24-Hour Emergency Service Available
Request Service
Please fill out the form below to request an estimate or schedule service.
---
For Professional Heater Replacement, Call Brody Pennell!
We understand the stress of replacing old or damaged HVAC equipment. Even the most efficient heating system works hard to keep your home comfortable throughout the winter and will eventually diminish in performance. The key to making the transition to install a newer furnace, heat pump or ductless heater system is finding the right, trusted LA HVAC service provider.
You already have a full-time job, among many other responsibilities and interests. Unless you're an HVAC technician yourself, you'll need to lean on the expertise of LA heating and cooling specialists to answer two key questions – "When should I replace my heating system?", and "What is the best heater for my home?"
Schedule Your Heater Installation Service Today!
Ready to get started with your service or repairs? Schedule your appointment online, or give us a call at (310) 896-4911.
When should I replace my heating system?
As a homeowner, losing your heater could mean putting yourself and loved ones in a very uncomfortable situation. This is why it's important to look for these signs of a declining system before it breaks down:
A system that's 10+ years old
Severe/consistent repairs
Growing energy bills
If you're worried that your system could be underperforming, it's the perfect time to call in a pro to determine the best course of action. Repairs can save you money upfront over buying a new system. However, in certain cases, newer systems can pay off quickly in terms of energy efficiency and peace of mind. A trusted technician can inspect your system and help you make an informed decision that benefits YOU most.
What is the best heater system for my home?
When selecting a new heating system for your home or business, three main factors need to be considered:
SEER Rating – SEER is the rating system used to determine the efficiency of HVAC products. The higher the SEER rating, the more efficient a product will perform and the greater the energy savings the owner will experience.
Size – Just as you wouldn't outfit a California king bed with twin sheets, your heater should have the capacity to quickly and steadily heat your home. It's important to note that bigger isn't always better. Systems that are too large will heat your space too quickly, leading to uneven heating, or cold zones.
Quality and longevity – A new HVAC system is not only a large purchase but an important one as well. You'll want to ensure that you're protecting your purchase by buying a brand name product that you can trust will keep your home comfortable for at least a decade, if not two.
At Brody Pennell, we're not interested in selling you the most expensive products. Rather, we're going to take our time to inspect your home or office and work with you to make an informed suggestion that works within your budget and home comfort goals.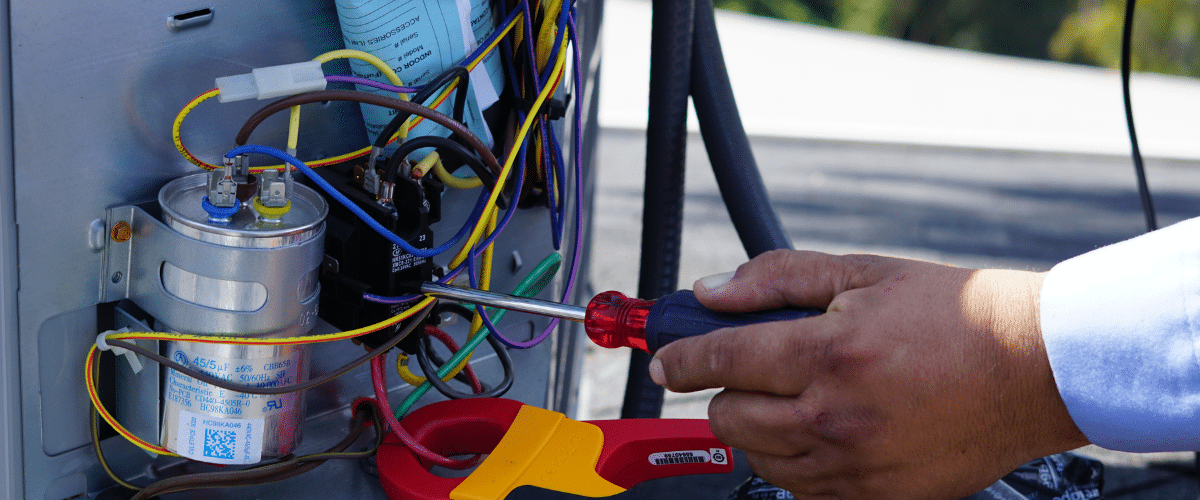 Why work with Brody Pennell?
We know LA HVAC
We've been in business longer than nearly any other HVAC company in Los Angeles. This gives us the distinct advantage of having worked with some of the most uniquely designed and oriented homes and buildings in the area. Our technicians are not only capable of finding individualized solutions for heating your home, office, apartment complex, etc., but confident that they're going to configure the just-right system to keep you comfortable all winter long.
Flexible buying options
We've worked with customers that are comfortable paying cash and other customers that have been relieved to have access to excellent financing options with approved credit. We're more than happy to ensure all of our customers receive the same quality service and home comfort regardless of the buying option they choose.
Specials and rebates – Before buying a new system, tap this link to review our seasonal specials and rebates rewarding energy-efficient purchases.
HERO Financing – HERO, or Home Energy Renovation Opportunity, is an HVAC specific financing initiative that rewards property owners that prioritize energy efficiency in their purchase decision. The more efficient your HVAC product is, the more likely you are to qualify for this program. Through the program, buyers can finance new heat systems over the course of 5-20 years if needed.
Carrier Credit Card through Wells Fargo – Buyers who use this option will go through the typical financing process of having their credit checked and will then be given financing amount and length will be given as a result of this credit check.
Access to the highest quality systems and equipment in the industry
As a Carrier Factory Authorized Dealer, we have access to the best possible tools, training and equipment in the industry. We didn't receive this designation by accident. Only the top 5% of Carrier dealers receive this seal of approval and maintaining this seal requires continued commitment to HVAC service and business best practices.
Brody Pennell's Award-Winning Service
We've seen HVAC at its best and its worst. We understand that you may have been let down by other LA HVAC service providers. However, at Brody Pennell, our "standard" is award-worthy and our track record reflects that.
From regional awards to national honors, Brody Pennell stands out, even among the most elite HVAC dealers in the country. In fact, we've won Carrier's President's Award 14 years running (only 1 other dealer has ever done this).
These honors and distinctions aren't just popularity contests or rewards for sales success, but rather a reflection of our commitment to whole business operational success and customer satisfaction. So, whether it's an emergency service call or a thoughtful and informed recommendation, you can always trust Brody Pennell's award-winning standard.
When it comes to home and office heating solutions, put your trust in an industry leader, that happens to be a local West LA HVAC staple, by calling Brody Pennell today!
Request Service
Please fill out the form below to request an estimate or schedule service.
---
Frequently Asked Questions
---
Will a new heater increase the value of my home?
Though this may not increase the resale value of your home exponentially, having a new energy-efficient heating and cooling system installed will make your home more appealing to buyers over homes with older systems.
How long does it take to install a new heater?
Typically, our team of professional heater replacement and installation technicians can complete a replacement job in just one day. Though depending on the size of your home and complexity of the job, it may take longer. Rest assured that if we can't get the job done in a single day, we will provide space heaters to keep you and your family warm over night!
Should I get a furnace or heat pump installed?
There are pros and cons to both heating systems. Many homeowners in the Los Angeles area are making the switch to heat pumps due to their increase energy efficiency. However, furnaces are a viable option as well. If you are unsure of which is better for your home, contact us today and we will be glad to answer any questions you have!
Why Choose Brody Pennell?
---
24/7 Emergency
Repairs
Flexible Financing
Options
Award-Winning
Service
Parts & Labor
Warranties
Request Service
Please fill out the form below to request an estimate or schedule service.
---