Air Conditioning Services in Los Angeles
---
Serving Los Angeles for 75 Years

24-Hour Emergency Service Available
Request Service
Please fill out the form below to request an estimate or schedule service.
---
Air Conditioning Service, Repair, and Install in the Greater Los Angeles Area
Brody Pennell Heating and Air Conditioning has been bringing exceptional air conditioning services in the Greater Los Angeles, CA area since 1945. We know that being in need of service on your AC unit is extremely inconvenient, which is why we offer services 24 hours a day, 365 days a year. Our NATE certified technicians are the best in the business and approach every job with a fully-stocked service truck. Regardless of the issue, we have the solution.
You expect your home in LA to be comfortable, so when things go wrong it's important to have a quality expert you can trust to get your home back to working order. At Brody Pennell, we want you to be confident in our team during this stressful time. That's why our technicians will be wearing collared shirts and name badges, and they'll cover their shoes before entering your home.
Here's what else our residential air conditioning customers can expect from us:
Quality service
Prompt and dependable
Technicians trained in the latest technology
And so much more!
Schedule Your Air Conditioning Service Today!
Ready to get started with your service or repairs? Schedule your appointment online, or give us a call at (310) 896-4911.
---
Air Conditioning Repair
Brody Pennell offers AC repair services to the greater Los Angeles area 24/7, every day of the year. If you are having problems with your air conditioner, don't despair! Call us right now at (833) 675-0640, and we'll get you back to feeling cool.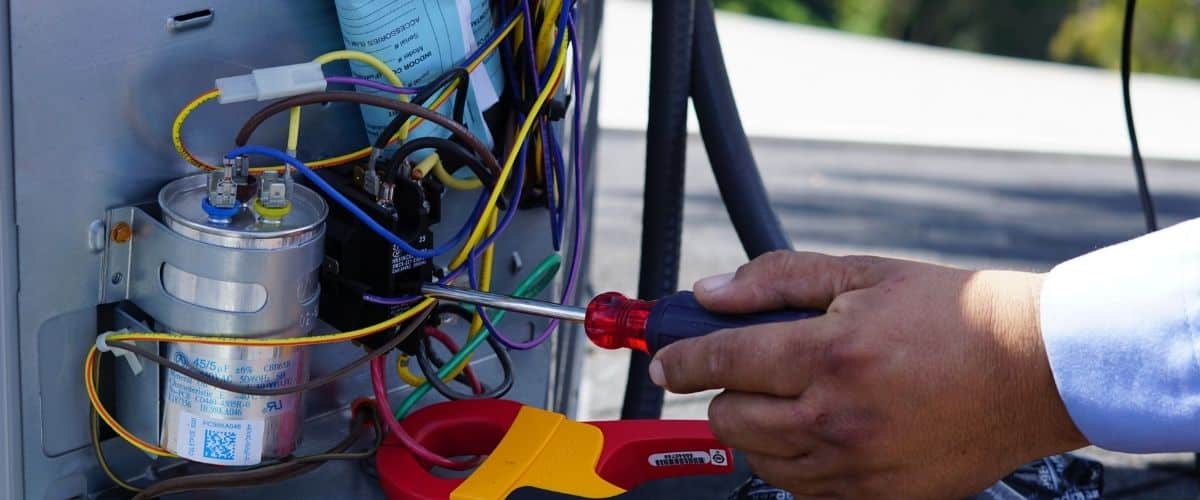 You can expect honesty and exceptional service from our team of technicians.
Signs your air conditioner needs to be repaired: 
Warm air is coming from the vents when the AC is running
Your thermostat can't keep up with the temperature
Strange sounds coming from the air conditioning unit
The AC system is running non-stop without properly cooling your home
In any instance, if you notice that your air conditioner doesn't seem to be working correctly, it's best to take precautionary measures and call a licensed & trained specialist to come take a look! At Brody Pennell, we can help with all of your repair needs–no matter how big or small the issue is!
---
Maintenance For Your AC
How often do you have your air conditioner serviced? Savvy homeowners know that your AC needs maintenance every year. According to Energy STAR, annual maintenance is essential to prevent future problems and unwanted costs.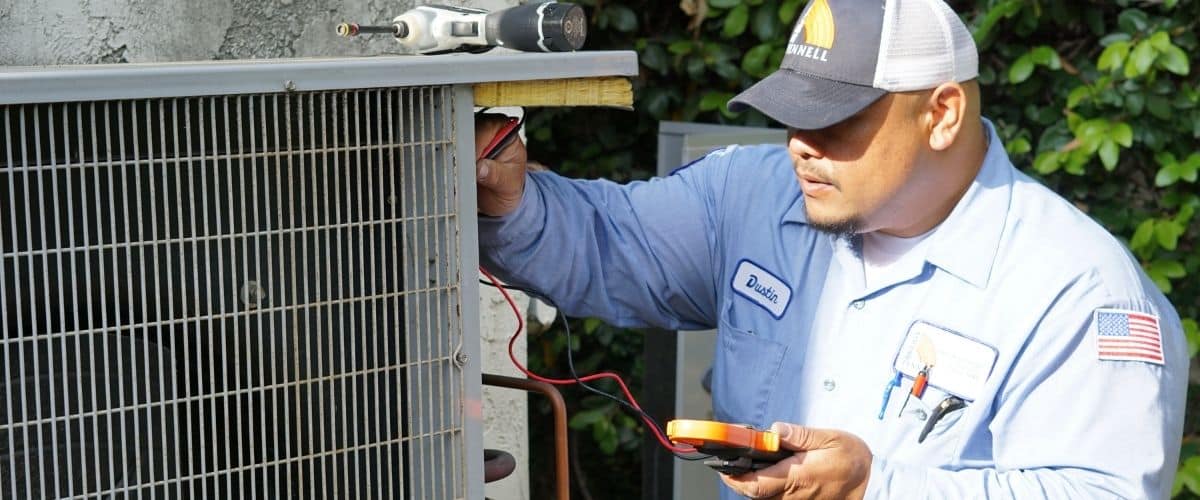 We know it can be easy to lose track of the last time you had your A/C serviced. That's why we offer the Brody Comfort Club. We'll make sure we visit your home twice per year – once for heating and once for cooling – and track performance over time. Our Comfort Club is the simplest way to make sure your air conditioner operates smoothly all year round.
Benefits of routine air conditioner maintenance include: 
Energy savings & increased energy efficiency
Improved system lifespan
Prevents breakdowns & costly repairs
Even if Brody Pennell didn't initially install your air conditioner, we can provide routine maintenance to ensure you and your family stay comfortable. Our team of maintenance technicians are some of the best at their craft, and will never cut corners during service. Contact us today if you're ready to schedule your maintenance service or to sign up for a comfort club membership.
---
Air Conditioner Replacement Options
When it comes time to replace your air conditioner, it's important to consider all available options. You can count on Brody Pennell to carry the widest variety of air conditioning equipment. That's because we are a Carrier Factory Authorized Dealer – the longest standing in Los Angeles.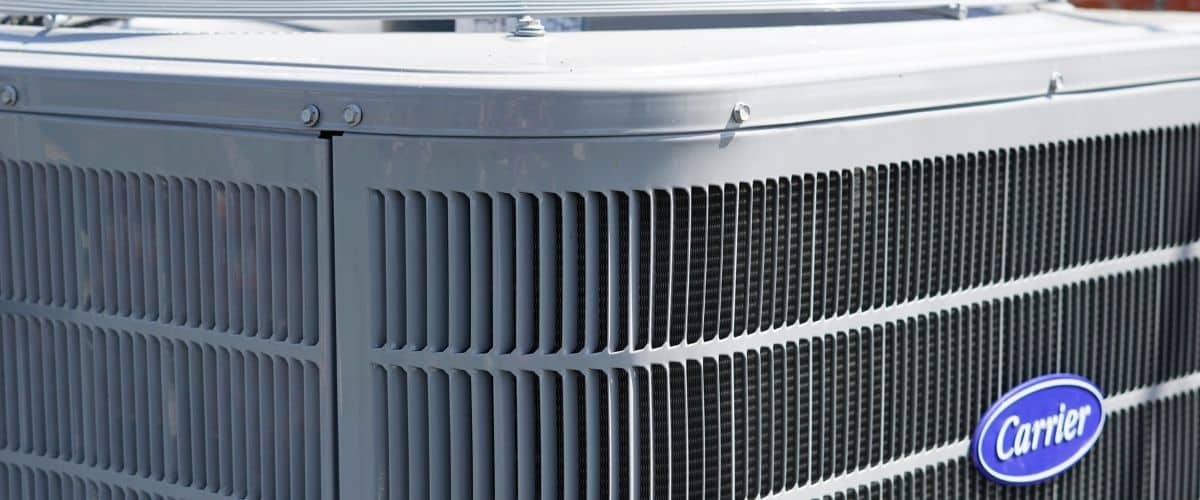 Between our long history in LA, and our partnership with the best equipment manufacturers, our team can provide a range of solutions that will best meet your needs. On a budget? No problem. We offer financing options with approved credit to help you get cooler, faster!
Repair or Replace – Which Is Better?
Oftentimes there are indicators which can answer if it is better to schedule a simple repair, or invest in a new air conditioner. If you are experiencing issues with your air conditioning system, we always seek to repair before jumping straight into offering replacement options. This is because we know that purchasing a new system can be a serious investment. However, there comes a time in the lifespan of a residential heating and cooling system where it is necessary to consider replacement.
Signs that it's time to replace your air conditioner: 
Age of the unit. If your current AC system is 10 years or older, it's likely time to begin considering a new one.
Higher energy bills. Naturally, your utility costs will increase in the summer due to additional demand for AC. But if you are noticing higher than usual energy costs year-over-year, it's likely because your old air conditioner simply isn't operating as efficiently as you need it to.
Frequent expensive repairs. As your air conditioner gets older, it will begin to fail more often–especially if you don't have routine maintenance conducted. If you have to call back your AC company for the same repairs over and over again, a new system may be an ideal fix.
If you're interested in learning more about our AC replacement options or would like to begin the financing process please contact us today!  Our team of comfort specialists are here to help answer any questions you may have, and will get you set up with the right solution for your unique space!
Here For You Since 1945
As a homeowner, you rely heavily on your air conditioning system to keep you and your family cool and comfortable throughout the summer months. At Brody Pennell Heating & Air Conditioning, we've been helping Los Angeles area homeowners maximize the comfort of their home for over 75 years. So if you're ready to have your system repaired, replaced, or tuned-up the right way, call us today at (310) 896-4911 or book online.
Request Service
Please fill out the form below to request an estimate or schedule service.
---
Frequently Asked Questions
---
Why Choose Brody Pennell?
---
24/7 Emergency
Repairs
Flexible Financing
Options
Award-Winning
Service
Parts & Labor
Warranties
Request Service
Please fill out the form below to request an estimate or schedule service.
---